Would you like to feel more:
✅Motivated to exercise?
✅Less stiff?
✅Increase your range of motion and improve your mobility?

Do you currently have any of the following?
👉Knee pain
👉Joint stiffness
👉Arthritis
👉Hip replacement
👉Pregnant
👉Muscular dystrophy
If you said YES to any of these questions, then water aerobics (Aquafit) is great choice of exercise for you!!!
Below are some of many benefits of aquafitness:
The water adds resistance to the body and is not as hard as it is on land.
Less pressure on the joints.
Low impact while adds strength to muscles.
Boosts self-esteem and self-confidence.

The classes are on the following dates and times:
Monday, August 8th, 4-5 p.m.
Monday, August 22nd, 4-5 p.m.
Monday, August 29th, 4-5 p.m.
Location:
Gainesville, VA
The exact location is found inside the curriculum and inside the sales page after you submit payment.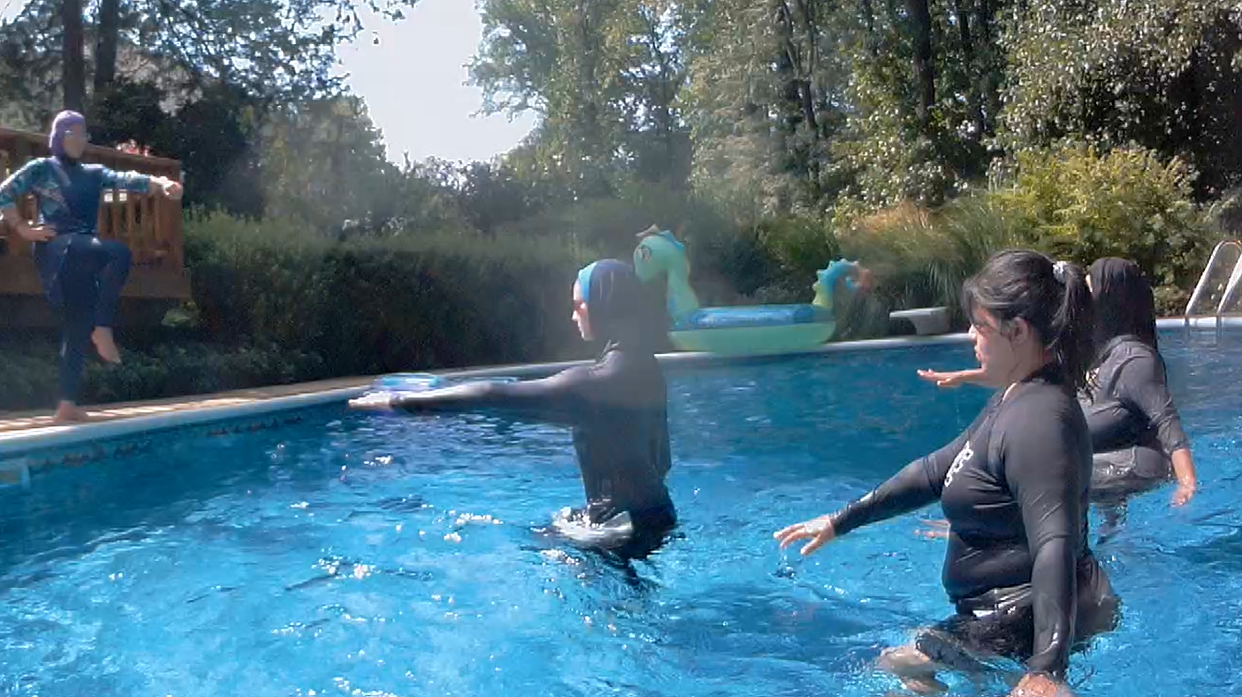 Water aerobics session from pool party 2021



Here is a demonstration of a compound exercise that incorporates balance in the water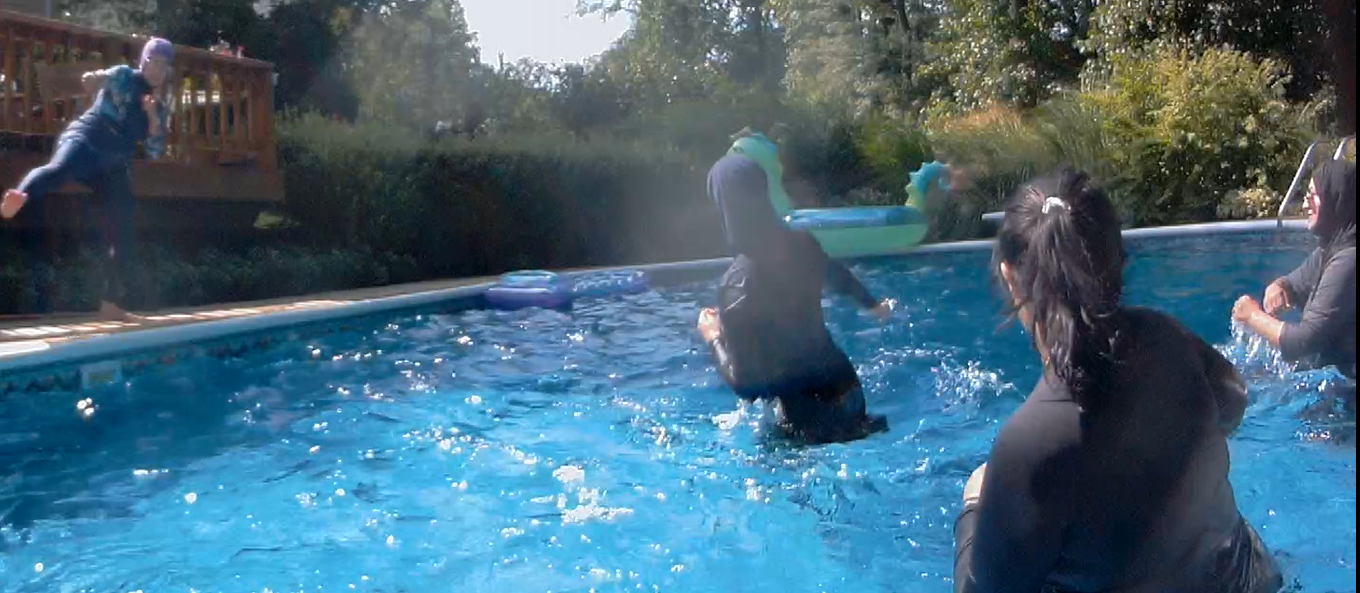 Water aerobics session from pool party 2021


Here is a demonstration of some kickboxing in the water to add some resistance to it using water to push through.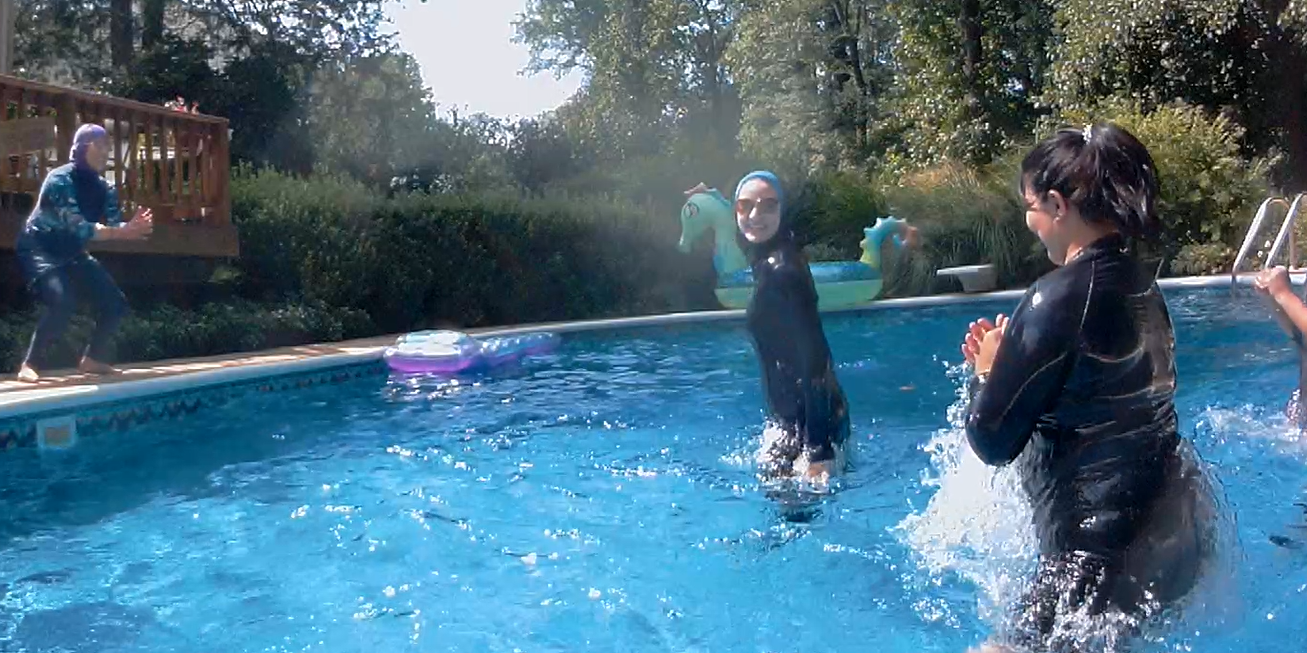 Water aerobics session from pool party 2021


Here is a demonstration of squat jumps where it's less pressure on the knees and more easier in the water than on land. This incorporates some plyometric jumps to the workout.

FAQ:
Whose pool is this?
-This is a rented pool! It belongs to someone who I am renting through Swimply.com
How can I make sure this is a safe pool?
-Yes, safety is the number one concern which I also take very heavily. I have rented this pool in the past and the pictures you see on this page are all ladies who joined us at this pool 
Will I be able to shower after pool time?
-Unfortunately no. Since this is not my pool and because it's limited-time rent, showering will need to be done at home.
Below is the pool information:
https://swimply.com/pooldetails/4515
What happens in case weather doesn't permit to meet up?
-We will either reschedule the class or you'll receive a refund for that class. Either way, we will keep in communication via email, and you will be notified of the changes through this platform.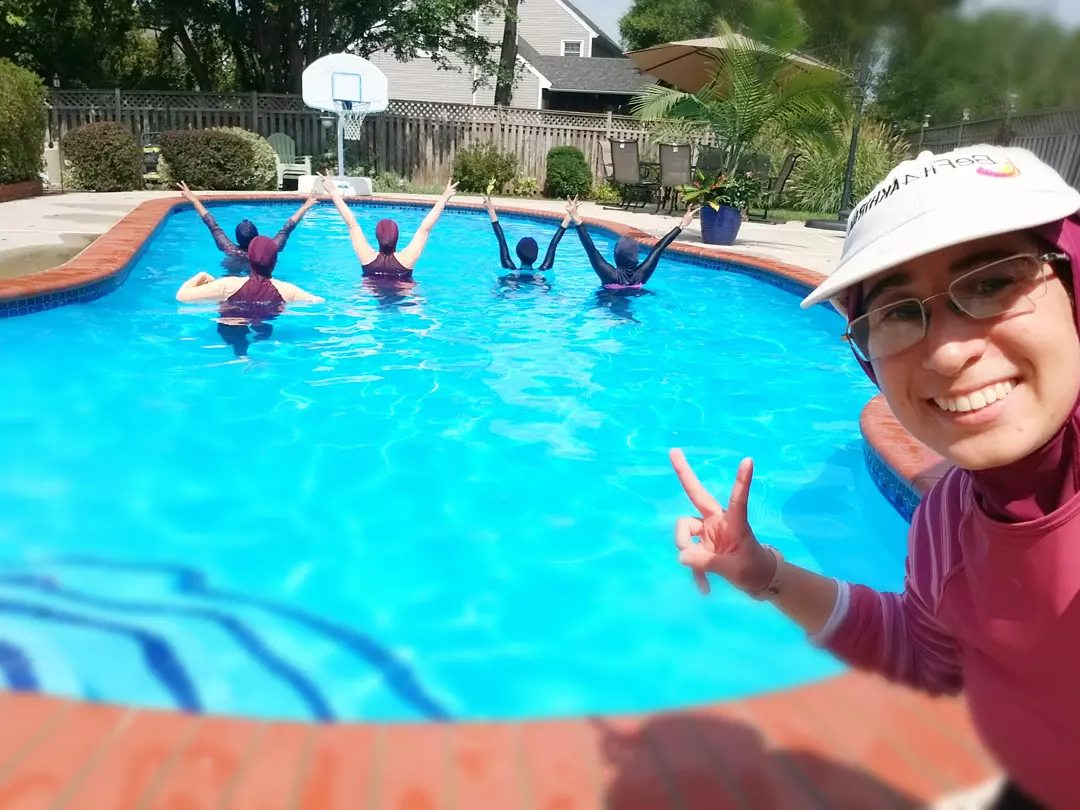 About Coach Ola:
She is an ACE (American Council on Exercise) certified personal trainer and is an adult-to-learn swim instructor. She is a podcast host, Purposeful Fitness with Coach Ola, and she is a functional fitness specialist. She has been teaching water aerobics for about 3 years as she started teaching it at GMU. She is hosting her own classes through Swimply to provide an opportunity to Muslim women and women who desire private space to workout in the water for the benefits that water offers to the body.

Services & courses related to water aerobics:
Check your inbox to confirm your subscription